Affiliate Marketing, also known as performance marketing, is extremely attractive to advertisers as they only pay a commission on successful sales. This differs from most other forms of online advertising whereby the advertiser is charged for impressions or clicks regardless of whether or not these convert into sales. Only paying when a sale takes place provides the advertiser certainty in terms of cost per acquisition.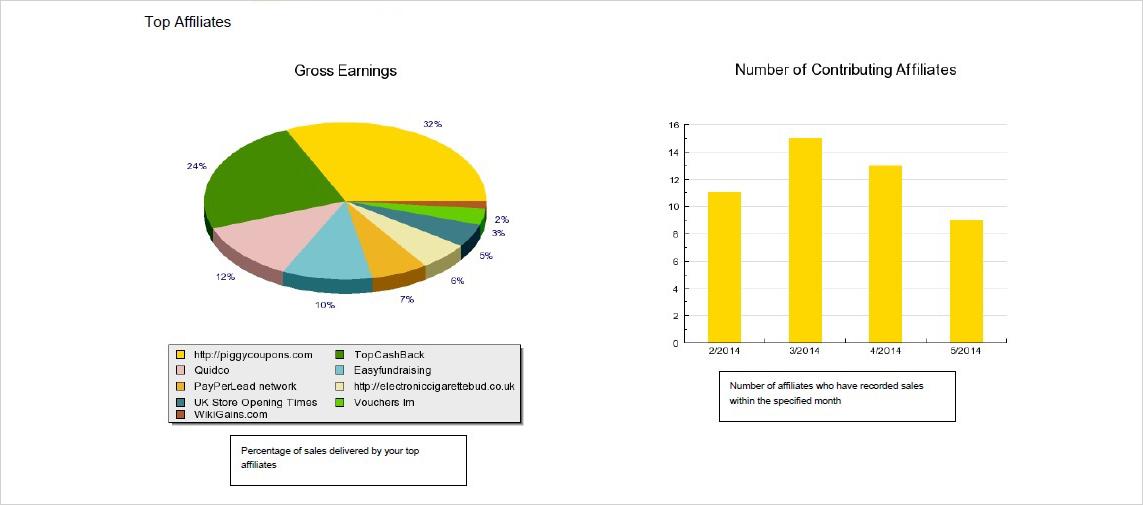 List your products on highly trafficked websites and only pay a commission on sales achieved.
The Parties Involved in Affiliate Marketing:
The Advertiser:
The advertiser is the company looking to increase its sales or generate more leads.
The Affiliate (sometimes referred to as the publisher):
The affiliate is paid a commission each time it is responsible for generating a sale for an advertiser / vendor. There are many different types of affiliate website:
Discount Code / Voucher Code Websites
Cashback Websites
Online Publications such as Blogs
Shopping Comparison Websites
The Network:
In order to run an affiliate marketing campaign, you need to join a network such as Webgains or Paid On Results for example. The network acts as an aggregator of affiliates and vendors to ensure smooth interaction and payment between the parties. For example, a vendor can upload discount codes at the network and these are disseminated to literally hundreds of discount code websites.
The network also collects payment each month for the affiliates thereby ensuring that they get paid and that there is a neutral score-keeper as to which sale was or was not attributable to a particular affiliate.
Our Role:
Account Creation on Most Appropriate Affiliate Network:
We will create your account including drafting your terms and conditions in cooperation with you.
Affiliate Recruitment:
The more affiliates that join your program, the more effective it will be. We push to get all major cashback and discount code sites to join your program as well as identifying the most suitable additional sites to join.
De-Duplication:
We review every transaction for which an affiliate is claiming credit (a commission) to ensure that no other channel / affiliate has already been paid for this sale ie we ensure that you only pay once per sale.
Overall Management of Your Account:
It is our responsibility to manage your account as effectively as possible to maximise its profitability.